RESTAURANT PARTNERS FAQS
RESTAURANT PARTNER FREQUENTLY ASKED QUESTIONS
What stops people from screenshoting and sending the ID to everyone?
---
The ID can not be duplicated. or screenshotted. The digitial has a technology where screenshots are disabled.
---
How would the staff know whether the ID is authentic?
---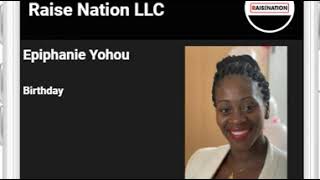 You know it's authentic because the card will have an animation. The star on the bottom of the ID card shimmers and shines, You know it's fake if the star doesn't shimmer and shine.This animation can not be duplicated

---
Is it really free to promote our offerings to your members? It seems too good to be true.
---
We do not charge a fee for promoting your offers to our members. Why? be cause the more partners we have the happier our members become. We are a social enterprise whose core values is supporting our communities and without strong businesses there can't be strong communities.
---
How can I verify whether someone is a member when taking orders over the phone?
---
You can verify members by using our verification form. The verification form takes less than 1 minute to fill out and an e-mail confirmation will be sent to your email when filled. When you become a partner you will be sent the link to member verification form. The link should be shared to everyone who is responsible for taking in and processing orders.
---
Is there any training material that I can see and share with my staff so they know what to do?
---
Yes, when you sign up, training material will be available for you and your team. We made the training material short & sweet so that you and your team can quickly go ahead and take advantage of our partnership.
---
If there are any issues, what should I do?
---
If you experience any type of issues, please reach out to us at restaurantpartners@raise-nation.com. For a more immediate response, we do recommend texting or calling us so that the issue can be fixed swiftly.
---
How do I cancel? and if I cancel, will I be able to rejoin?
---
Should you want to cancel, you can shoot us an e-mail with regards to canceling. We would be sad to see you go but we would understand if things aren't working out at the moment in time. Yes, you can rejoin and we would be glad to see you back!
---
How often should I update my offerings?
---
Offerings shouldn't be updated frequently. More than likely, members see your offering one day and may take advantage of it in a few days or weeks. It may cause a confusion if they were to have a sudden change. Access to updating your offerings will only be available within the last week of every month to reassure that customers are satisfied. Should you need to make an update earlier, reach out to us at restaurantspartners@raise-nation.com
---
---