SERVICE PARTNERS
PARTNER BENEFITS
Raise Nation will promote your restaurant to our members at no cost. The more partners we have, the more happy our members become.
Breathe easy. There's no Hassle. No Stress.
HOW IT WORKS FOR CUSTOMERS
PARTNERSHIP FREQUENTLY ASKED QUESTIONS
What stops people from screenshoting and sending the ID to everyone?
---
The ID can not be duplicated. or screenshotted. The digitial has a technology where screenshots are disabled.
---
How would the staff know whether the ID is authentic?
---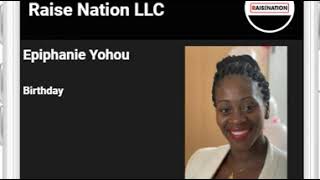 You know it's authentic because the card will have an animation. The star on the bottom of the ID card shimmers and shines, You know it's fake if the star doesn't shimmer and shine.This animation can not be duplicated

---
Is it really free to promote our offerings to your members? It seems to good to be true.
---
We do not charge a fee for promoting your offers to our members. Why? be cause the more partners we have the happier our members become. We are a social enterprise whose core values is supporting our communities and without strong businesses there can't be strong communities.
---
Are there any requirements?
---
1. Service partners must sign up and be approved. 2. Service partners must be able to provide 3 references to their service. 3. Must have a website or link(instagram is fine) so that members can see your work. 4. Must be reliable and ready to receive business.
---
---